WordPress Help and Technical Support Call 3194 6239
Due to the increasing popularity of the WordPress content management system, Search Tempo now sells Technical Support and help online for WordPress issues. See bottom page for a list of what we may be able to help you with.
Please contact us first using the form to the right and we will tell you which support package to initially purchase. Further blocks of time may be needed, but you will be given notice if this is likely.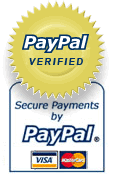 This is help and support service is for investigation and best efforts at a fix, we cannot guarantee outcomes or results. For jobs of 30 minutes or more will will make a full backup of your web site before starting work.
Note, to help you we will need all of the following and ask you for these details after you have paid via Paypal:
– Your web site address for the WordPress Admin,
– The username and password for Administrator Access cPanel or FTP access details
Although not exhaustive, here's a list of the sort of tasks we may be able to help you with. All of these tasks would usually take one hour or less to complete.
Installing or uninstalling WordPress plugins
Installing or uninstalling WordPress themes
Creating, deleting or forwarding email addresses for your domain
Setting up autoresponders or changing existing autoresponders
Creating FTP accounts for your domain
Generating posts automatically from external RSS feeds
Adding a subscription box so your readers can get your latest blog posts via email using Feedburner
Setting up sub-domains on your hosting and installing WordPress on those sub-domains
Backing up your WordPress web site
Moving or copying your WordPress site from one host to another (same domain)
Moving or copying your WordPress site from one host to another (different domain)
Changing WordPress header, footer or sidebar graphics
Rebranding and image enhancement for faster page loading
Changing theme colour schemes
Adding or editing posts or pages
Creating a home page different to all the internal pages
Creating or editing tables
Splitting page content into 2, 3 or more columns
Tweaking the site to make the pages load faster
Installing Google Analytics and other statistics modules
Setting up an automatic backup facility
Editing or restructuring WordPress menus
Installing and creating an image gallery
Removing footer links
Customising a standard theme to get the look you want
WordPress theme css editing (eg changing font style, colour or size)
Resetting or recovering the Administrator username and password
Recovering the WordPress site after it has been hacked and removing bad code
Adding videos, audio or PDFs to your WordPress pages or posts
Adding Google Adsense to your WordPress site
Setting up image sliders and galleries
Setting up contact and request for quote forms
Performing basic search engine optimisation on your WordPress site
Installing and configuring the Cart 66 for WordPress shopping cart
Adding or editing products in the Cart 66 shopping cart.
Adding Facebook and Twitter followers to you web site